Prayer Is A Process That Allows 'YOU'
To Talk To God Through The Mediator, Jesus Christ.
Mark 11:24 NKJV ~ "Therefore I say to you, whatever things you ask when you pray,
believe that you receive them, and you will have them."
---
Join Us For Wednesday Night Prayer Meeting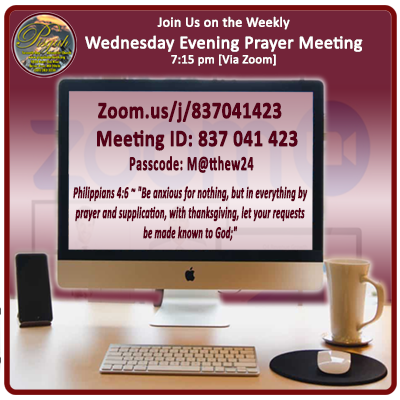 Former: Pisgah Wednesday Prayer Meeting - Recurring
Meeting ID: 837041423
Hosted by: Pisgah SDA Church
---
Would You Like To Pray For Others?
To View the list of Public Prayer Requests to Pray for others,
 CLICK HERE
(Don't forget to mark prayer requests as "prayed.")
---
You can also Join Us on the Pisgah Morning Prayer Call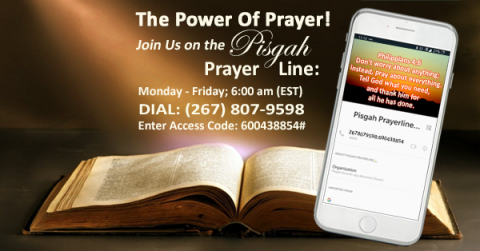 Monday through Friday, 6:00 am
(267) 807-9598, Access Code: 600438854#
Philippians 4:6 NKJV ~ "Be anxious for nothing, but in everything by prayer and supplication,
with thanksgiving, let your requests be made known to God;"
---