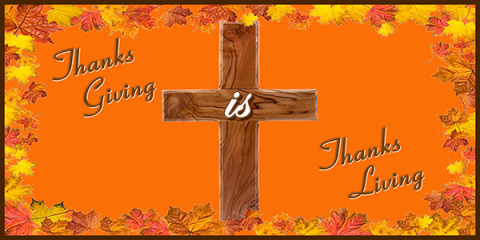 ---
Thanksgiving season is here again and what greater time to carefully ponder all that God has brought us through. It is a season that offers one of the greatest opportunities to render heartfelt praise, utter thanks, and magnify The Lord.
On November 26, 2022, The Pisgah Music Ministry team will host an event to Thank God for all He has done for us. The "Thanksgiving is Thanks-Living" Program, will include a fellowship dinner after Divine Worship. Following the fellowship, there will be a 3:00 pm Singspiration, Inspiration, and Participation grand celebration.
Don't miss it and most of all, bring a neighbor or friend.
Sister Hazel Baxter,
Music Minister Leader